A service held in Ballingrane County Limerick commemorates the bicentenary of the foundations of American Methodism.
A two hundred year old cow horn, once used to call Methodists in Ballingrane together for worship, was sounded once again this afternoon at a special service in Ballingrane Methodist church to commemorate the bicentenary of the foundation of Methodism in the United States of America.
Reverend Dr Albea Godbold, Executive Secretary of the American Association of Methodist Historical Societies says that the links between Ireland and American Methodism are stronger than many may think.
American Methodism was started by two lay preachers from Ireland around the year 1766.
Philip Embury a carpenter from the Methodist Palatine community in Ballingrane had emigrated to New York and was encouraged to begin preaching by his cousin Barbara Heck, and the first Methodist Society in New York was organised by him not long afterwards.
Fellow emigrant Robert Strawbridge from County Leitrim preached widely in the state of Maryland and is credited with establishing many Methodist house churches there as well as in New Jersey, Washington DC and Virginia.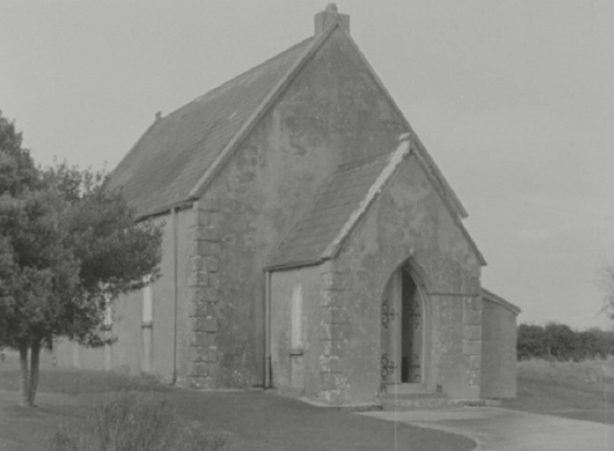 Embury Heck Memorial Church, Ballingrane, County Limerick (1966)
The Bicentenary will be celebrated in the United States through services in local churches as well as a special conference in Baltimore, Maryland in April, where Dr Godbold says that the Irish founders will also be remembered,
We recognise that we owe a debt to the Irish Methodists.
An RTÉ News report broadcast on 27 February 1966. The reporter is Arthur Quinlan.