The proprietor of Sam's Junk Shop in Dublin explains how things that are rubbish to some are valuable to others.
Frank Hall meets the owner of a junk shop on Francis Street Dublin where he has been trading since 1931. Sam has witnessed a lot of changes in the neighbourhood over the years. He explains what he buys and sells in his shop.
Sam's Junk Shop stocks everything from toys, bicycles, family heirlooms and antiques to crutches and even a lady's corset. Frank Hall is puzzled as to how you would go about selling the handlebars from a child's bicycle.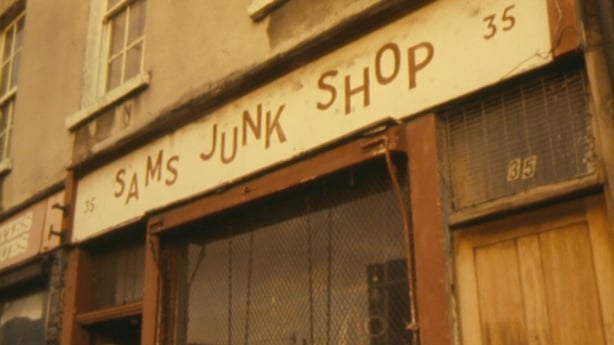 You'd be surprised the number of people that come and look for bits and pieces.
Sam also explains his pricing system and how he makes a profit largely based on what customers are willing to pay. He does admit however that,
There's some stuff here that will never sell.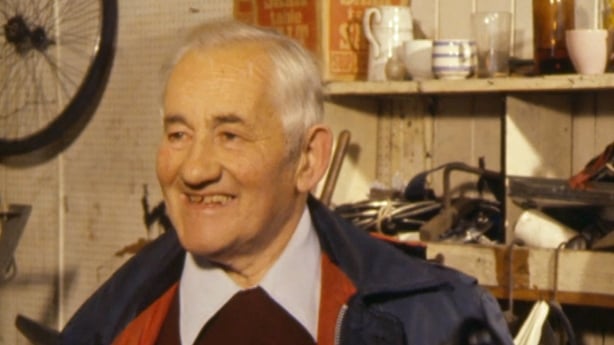 Sam, owner of Sam's Junk Shop, Francis Street, Dublin (1980)
He has seen a lot of changes on Francis Street over the past fifty years. The street was largely occupied by tenement buildings with tenants living in squalor. Sam believes the key to success and fitting in with the locals, as a foreign man and Jew, is to always have a smile on your face. He assumed the role of "local counsellor for the poor people".
Despite his years in the business, Sam has yet to come across any real treasure. While he may not have made a fortune from his shop, business is better than ever as he says people have more money now than they have ever had. As he gets older, Sam is reducing his hours in the shop.
This episode of 'Ireland's Eye' was broadcast on 19 December 1980. The reporter is Frank Hall.