Six men set sail from Howth Harbour to explore the icy waters of Greenland.
All aboard The Shardana, a 31 foot boat owned by Dublin solicitor John Gore Grimes. The skipper and five crew will spend seven weeks on board as they journey to the icy shores of Greenland.
No stranger to sailing the icy waters of the north.
There are elements of risk involved in this journey, including the threat of polar bears. The crew is armed with a rifle just in case. However, the main risk is ice and whether they will be able to reach land.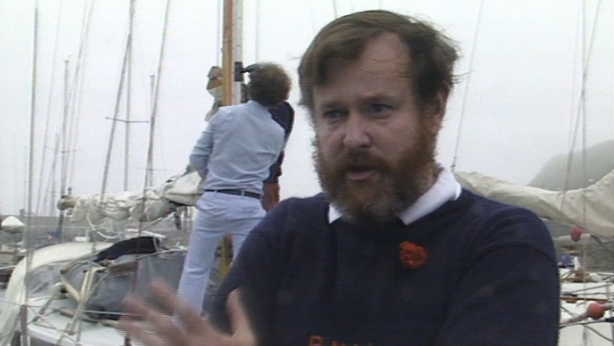 Skipper John Gore Grimes (1985)
John Gore Grimes explains that the reasons for taking the trip, attracted by the remoteness, uniqueness, danger and excitement.
Into the misty Irish sea for the six sailors who hope to sail to places no Irish boat has ever been before.
An RTÉ News report broadcast on 25 July 1985. The reporter is Conor Fennell.