The Flamingo Synchro Swimmers from Raheny performing at the ESB pool in Ringsend.
Rather than becoming just another swimming club a group of swimmers in Raheny decided to do something a little different. The Flamingo club was set up to take part in synchronised swimming a relatively new sport in Ireland.
Synchronised swimming requires a lot of stamina, strength and grace. Grace is an attribute that does not always come naturally to swimmers who are normally more interested in speed. There is also a gymnastic element to the sport which requires great flexibility.
The Flamingo Synchronised Swimmers aim to keep practising and eventually enter international competitions.
This report features various routines set to music.
This episode of 'Anything Goes' was broadcast on 26 January 1985.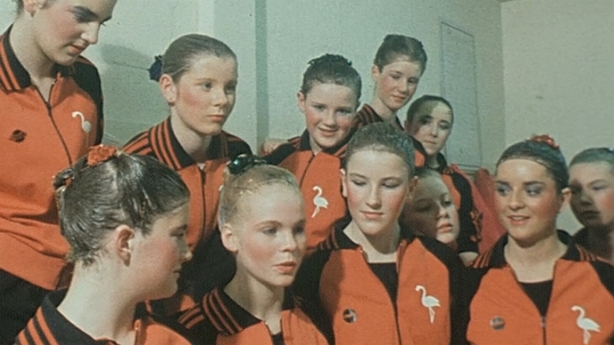 Flamingo Synchronised Swimming