Workers at Irish Biscuits Limited volunteer to make high protein biscuits for famine victims in Ethiopia.
Over two hundred employees at Jacob's factory gave their time to help make the high protein wheatmeal biscuits. The plan was to make approximately eighteen tonnes of biscuits.
According to the charity Concern,
One tonne of these special high protein biscuits can keep three hundred famine victims alive for one month.
One of the workers feels that giving their time for free is one way of helping these people in Ethiopia.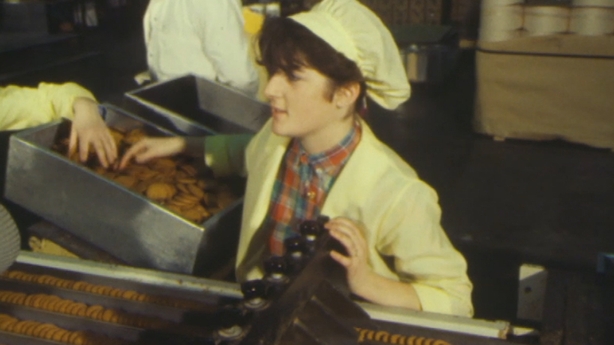 Jacobs Worker (1984)
All of the ingredients for the biscuits were supplied free from Jacob's suppliers.
By 11 pm tonight, the workers will have produced enough biscuits to feed five and a half thousand starving people in Ethiopia for one month.
An RTÉ News report broadcast on 10 November 1984. The reporter is Charlie Bird.