Classical music virtuoso Gary Karr comes from seven generations of double bass players.
American musician Gary Karr has dedicated his life to bringing the double bass to the centre of the stage as a solo instrument. In Dublin to perform at the National Concert Hall with the New Ireland Chamber Orchestra
Gary Karr demonstrates his musical talent. After performing he talks to Gay about his love for music and passion for the double bass. He began playing on a cello at the age of nine before progressing to the larger double bass.
This is the only thing I can do well.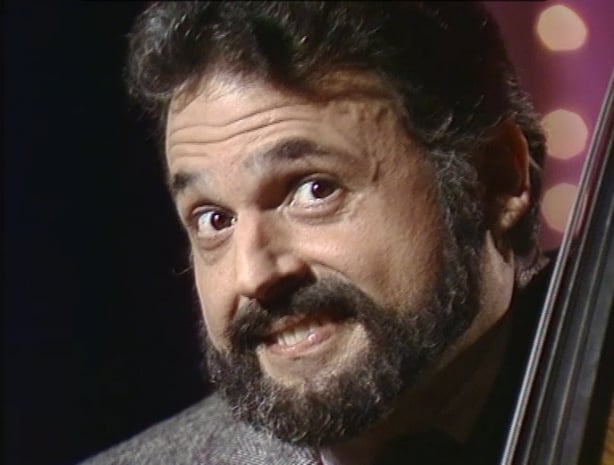 Gary Karr (1984)
Gary Karr was given a double bass that is 373 years old, made by Amati. Having played his debut concert in New York. In the audience at the concert was the widow of Serge Koussevitzky, a famous Russian conductor and bass player. The following day, Mrs Koussevitzky invited Gary Karr to visit her home where she presented him with the double bass as a gift. The instrument is now insured for about half a million dollars but can never be sold.
It's like winning the lottery.
In 1967 Gary Karr formed a foundation the International Society of Bassists (ISB), to which the instrument along with others will be left upon his death.
The foundation will find young talented people to play on this instrument as long as the instrument is around.
Touring with a double bass can be challenging. It requires two airplane tickets on the aeroplane, one for him and one for the double bass. The only consolation is that he gets two meals, not to mention the drinks.
This episode of The Late Late Show was broadcast on 17 November 1984. The presenter is Gay Byrne.