The Irish in Britain seem less keen to come to Ireland for the visit of Pope John Paul II.
The Irish community in Britain appear happy to follow the papal visit on television rather than travelling to Ireland to catch a glimpse of the pope.
Irish people living in London give their views on the visit of Pope John Paul II to Ireland. Despite the fact that there are three million Irish people living in Britain, the majority of them will not be travelling back to Ireland for the Pope's visit.
Not as many Irish people from Britain will travel for the Papal visit as was anticapted.
There are small groups of devoted Catholics who have decided to make the journey home. Fr Pat Hackett, of the Oblate Fathers in Kilburn in London, outlines plans to run two coaches to Ireland for the occasion. While there was keen interest in the trip at the beginning, some have now backed out possibly as a result of the killing of Lord Mountbatten.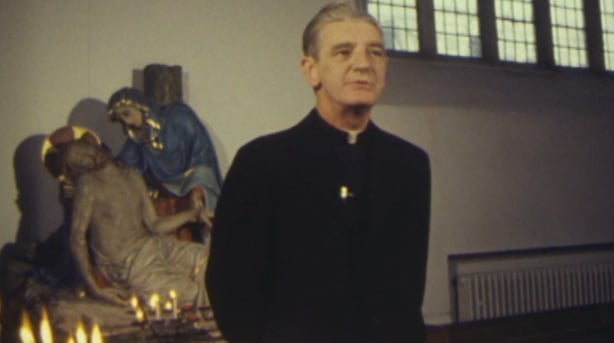 Fr Pat Hackett, Kilburn (1979)
Michael McCann of Tara Travel on Kilburn High Road, expresses his disappointment with the number of bookings for the Papal visit and says they would have more people travelling home for an All Ireland final or a Rugby International. He said people are worried about the crowds in Dublin and the fact that they might not manage to even see the pope.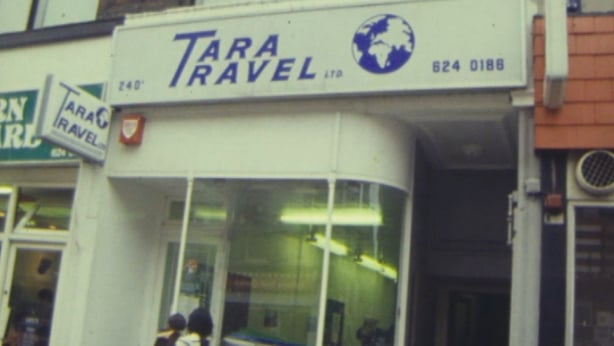 Tara Travel, Kilburn High Road, London (1979)
They probably think they can see him on television better.
Brendan McLua, editor of the Irish Post newspaer, believes that the Irish community in Britain would find great pride in the visit, in the same way as the Irish in Ireland would.
Seán Carberry speaks to people who have an Irish connection but have no interest in travelling to Ireland to see the pope.
An RTÉ News report broadcast on 22 September 1979. The reporter is Seán Carberry.
Pope John Paul II visited Ireland from 29 September to 1 October 1979.