You're A Star is back but the popular series has not proved to be a platform for Eurovision Song Contest success.
The singing contest 'You're A Star' is back for a third series on RTÉ and auditions will be taking place in towns up and down the country.
The You're A Star bandwagon promises a new platform on which budding artists can launch themselves to Eurovision glory.
The winner of the televised competition gets to represent Ireland at the Eurovision Song Contest. However, while previous winners may have proved popular in Ireland, they failed to garner much support at Eurovision with Mickey Joe Harte finishing in eleventh position in the 2003 Eurovision and Chris Doran finishing second from the bottom in 2004.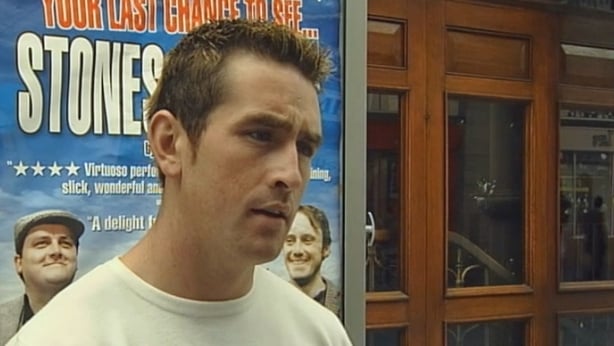 Christ Doran, 2003 You're A Star Winner and Ireland's Representative at Eurovision in 2004
Take ambitious youngster, add smooth voice, a pleasing face and expose to a panel of judges. A clear winner in the TV ratings but an undisputed flop on the Eurovision stage.
According to Larry Bass of SinAwil Productions, the company behind the show, the days of the great ballad with the guy in the white suit winning year on year are over.
Despite coming second last in the Eurovision Song Contest, Chris Doran says that if he could do it all over again, he would.
The concept of the TV talent show is nothing new but You're A Star is uniquely Irish.
The search for a singer to represent Ireland taps into local pride galvanising support from parishes and communities throughout Ireland.
More people voted in last year's final than in the previous general election.
The panel of judges for this season of You're A Star includes Barbara Galvin, Hazel Kaneswaran and Eurovision sceptic Dave Fanning.
I think it was Belgium who came last five years in a row. That is something to aspire to.
An RTÉ News report broadcast on 31 August 2004. The reporter is Sharon Ní Bheoláin.