An American nun who warns on the dangers of television plans to set up a broadcast station in Europe.
Mother Angelica a Poor Clare nun runs her own Catholic television cable network in Birmingham, Alabama. is In Dublin to address a symposium. At Carysfort College Blackrock Mother Angelica will talk about 'Television, a Channel for Truth'.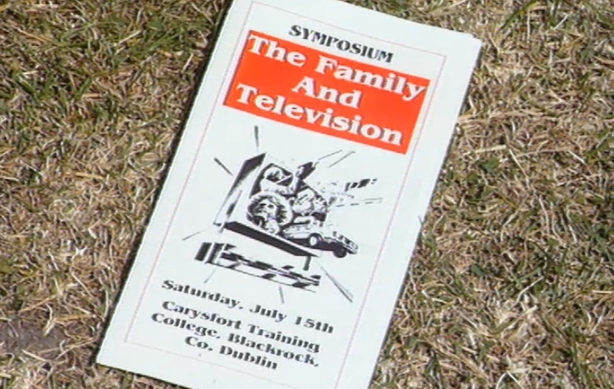 The Family and Television Symposium (1989)
Speaking to RTÉ News Mother Angelica warns about the dangers of too much television for young people.
The more television you have, the more danger there is because the minds of our youth are moulded by what they see.
She believes the alternative is to broadcast religious programmes.
The Eternal Word Television station set up 1981 and is now on air twenty four hours a day broadcasting to twenty five million people throughout the USA.
Mother Angelica plans to set up a European television satellite station and a shortwave radio station broadcasting throughout Europe and Africa.
An RTÉ News report broadcast on 14 July 1989. The reporter is Kieron Wood.