It's the classic rock 'n' roll memoir of triumph, failure and drug addiction.
Aslan lead singer Christy Dignam has written a book about his drug addiction and its effect on his turbulent career.
After admitting to heroin addiction, Christy was sacked from the band. Five years later, the band were back with a drug-free Christy again taking centre stage. He has now documented the story to set the record straight in his book 'This is... Christy Dignam'.
Aslan guitarist Billy McGuinness describes Christy's story as a warning that the music industry is not all glamour.
The book details Christy's struggle with drugs and his attempts to overcome the sexual abuse he suffered as a child.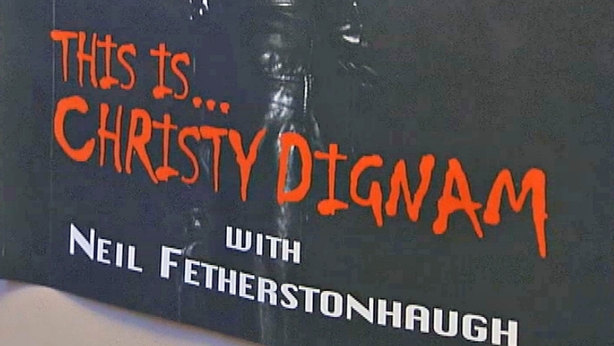 This is Christy Dignam
Co-author of the book Neil Fetherstonhaugh says
I was astonished as the further we went into the tale of Christopher Dignam how much more there was.
Aslan are now back in the studio working on their seventh album and hope to have a new single out in a few weeks.
An RTÉ News report broadcast on 18 May 2004. The reporter is John O'Driscoll.