A television programme for schools explains some basic geomatics.
A geography lesson from 'Telefís Scoile' looks at how to locate places on the earth.
Where are you?
The lesson opens with what appears to be a very simple question 'Where are you?'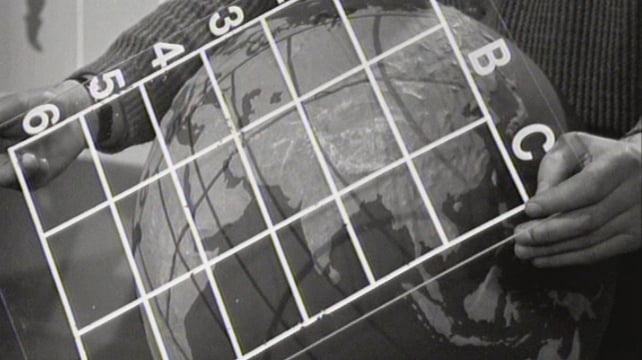 Junior Geography Telefís Scoile
David Langride goes on to explain the complexities of describing geographic location. Using a model of a traditional classroom and a grid system he describe the specific location of desks. Defining a location becomes more complex on a larger scale when defined to a point on the globe.
This episode of 'Telefís Scoile' was broadcast on 3 March 1969. The presenter is David Langride.