Dogs as well as cars can now be washed at one Dublin filling station.
The first dog wash station in Ireland opens complete with warm water hoses and customised hairdryers.
Some rather reluctant volunteers were rounded up at for Ireland's first self service dog wash. Situated in a Dublin Texaco station, dogs can now be washed when you go to fill up your car. Popular with our European neighbours, dog washes could be seen all over the country if the idea catches on.
The wash has four different cycles, an anti-parasite solution, warm water and a warm air dryer. All this is designed with four legged friends in mind, so they will depart not only squeaky clean but happy. As Phil O'Mally from Dogwash Ireland explains,
It's quite comfortable for the dog.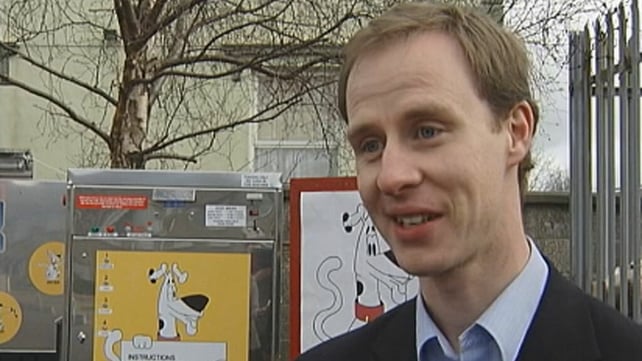 Phil O'Malley (2004)
Reactions are positive so far. It takes any unexpected elements out of one pet's bath time, as her owner explains,
I'd usually put her in the bath, and she's always jumping out of it, so it's a lot handier there.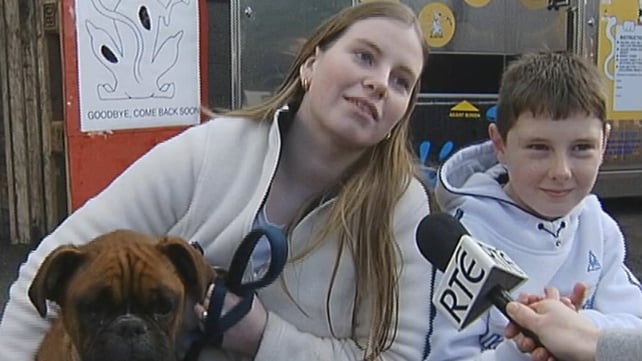 Dogwash customers (2004)
The convenience of the warm air dryer in particular is also very welcome,
I think it's good 'cause the way it has the dryer attached to it and you haven't got to get the towel.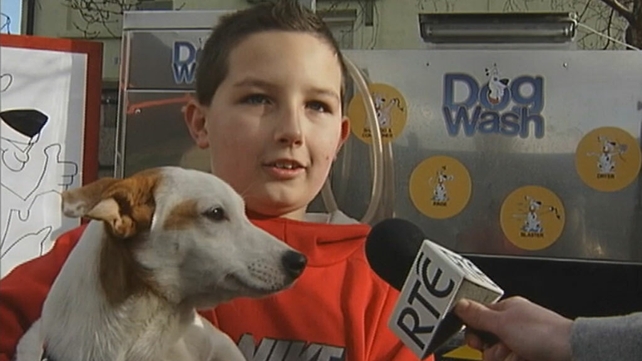 Young dog owner at Dogwash station (2004)
This dog owner is very happy with the overall experience,
He's never got a wash like this before.
An RTÉ News report broadcast on 9 February 2004. The reporter is Ailbhe Coneely.