The theatre world mourns the death of Agnes Bernelle known for her performance of the songs of Bertolt Brecht and Kurt Weill.
The actress and singer Agnes Bernelle was born into a Jewish family in Berlin where her father was a theatre impresario. To escape the Nazi persecution the family left everything and moved to London where Bernelle began working with anti-Nazi revue companies.
In 1945 Bernelle married Desmond Leslie and moved to County Monaghan in the 1960s.
Agnes Bernelle won great acclaim for her one woman shows in which she interpreted Kurt Weill and Bertolt Brecht compositions. She was also instrumental in setting-up the Project Arts Centre in Dublin.
Producer John Comiskey says,
She never sang a song badly because she wouldn't sing it at all if that was going to happen, she had to believe in it, she had to believe in it as she was singing it.
Agnes Bernelle died in her 76th year and was survived by her partner architectural historian Dr Maurice Craig, her two sons Mark and Seán and her daughter Antonia.
An RTÉ News report broadcast on 16 February 1999. The reporter is Paul Cunningham.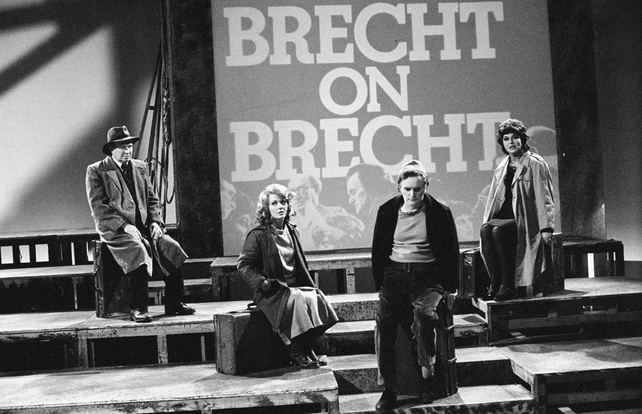 Arthur O'Sullivan, Pamela George, Robert Somerset and Agnes Bernelle in RTÉ Television's 'Brecht on Brecht' in 1974.