English folk rockers Gryphon make their Irish television debut on the programme Music Makers.
Gryphon perform the song 'Sir Gavin Grimbold' from their album 'Gryphon'.
Unlike many of their folk rock contemporaries, the band plays traditional medieval instruments including the crumhorn, the keyboard glockenspiel, the harpsichord and the recorder.
Band members include Richard Harvey, Brian Gulland, Graeme Taylor and Dave Oberle.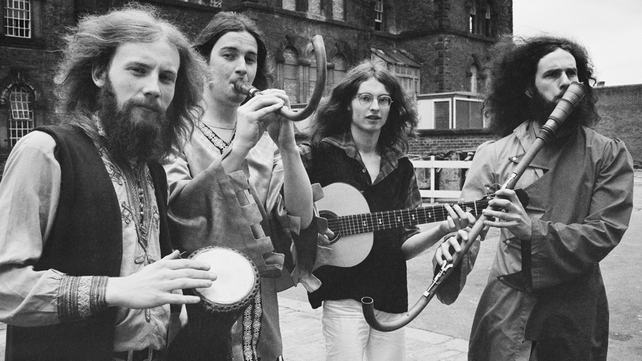 Gryphon
Gryphon performance on 'Music Makers' featured the band playing both original and traditional pieces.
This episode of 'Music Makers' was broadcast on 27 January 1974.