British magazine awards Irish broadcaster RTÉ for attitude and policies towards female employees.
The 'Working For Women' award was presented at a gala presentation in London's Savoy Hotel. Television producer and mother of two Caroline Murphy had nominated RTÉ. Having read an article in 'New Woman' magazine about how women in many British companies are not encouraged to continue working after they get married, it struck her that this attitude is simply not present in RTÉ,
It is just assumed and expected in RTÉ that people have children, and people continue to work after they have children.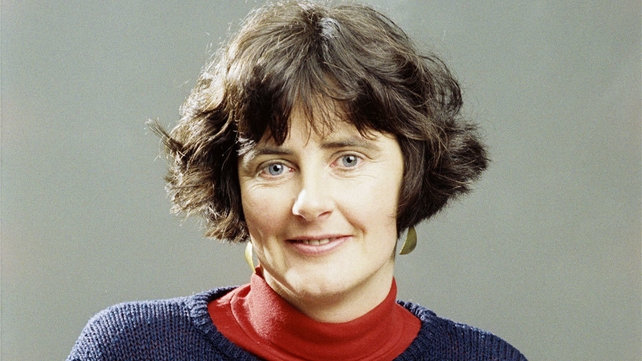 RTÉ producer Caroline Murphy (1989)
RTÉ's Director of Personnel Christy Killeen was also present at the awards ceremony. Director General Vincent Finn who accepted the New Woman Magazine 'Working For Women' award, says that as an organisation, RTÉ is committed to supporting its women employees,
We have worked on this question of women in broadcasting and their employment and so on, and we think we've made good progress in the 1980s. There's more that we think we could do.
Having beaten British and other companies to win this accolade, editor of 'New Woman' magazine Frankie McGowan explains why RTÉ's nomination was in a class of its own,
They had imagination, and a genuine strong commitment to women, and they understood women.
An RTÉ News report broadcast on 9 January 1989. The reporter is Mike Burns.