Actor David Kelly pays tribute to his friend and colleague, the writer James Plunkett.
Filmed in the Berkeley Court Hotel in Dublin, actor David Kelly tells Bibi Baskin that long before they ever met and became friends, he knew the writer James Plunkett through his stories.
David Kelly played the role of Porter in 'O'Dea's Your Man', a series of fifteen-minute conversations scripted by Myles na gCopaleen and directed by James Plunkett. On the set, he and the actor and comedian Jimmy O'Dea were often seated behind a table. Viewers frequently asked why they never cut the loaf of bread on the table, but Kelly reveals this was because it contained the microphone.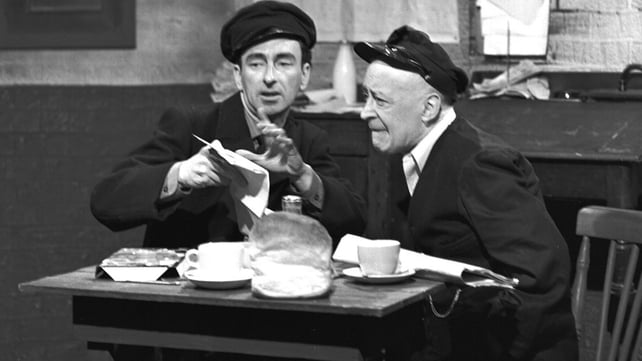 While working on 'O Dea's Your Man', James Plunkett was also writing 'Strumpet City' and when David Kelly read the book he instantly fell in love with the character Rashers Tierney.
I thought if this is ever filmed I'd give my eye teeth to play Rashers and 17 years later I did.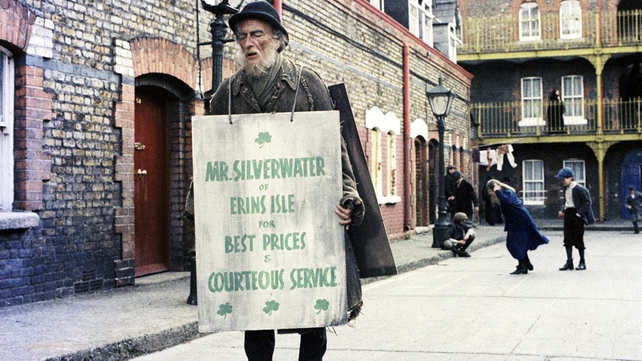 David Kelly believes James Plunkett is not just a major creative artist, but also an important part of Dublin town. He is keen to celebrate his friend whose work he considers improves the quality of life, the highest accolade an artist can have.
To honour Plunkett, Kelly reads the poem 'To One Who Comes Now And Then' by Francis Ledwidge.
This episode of 'Bibi' was broadcast on 1 December 1988.