An exhibition in Dublin suggests that we will see more computers at work, in school and at home.
Experts predict that the computer will increasingly become part of our daily lives. Computers allow users to do household or business accounts, store information and even play games.
At a cost of £330, what can a home computer do that a pencil and paper can't?
Tom Savage of SW Distribution outlines the advantages of using a computer in terms of the volume and speed of information management. He anticipates that the computers will become more important in schools as their numbers increase in the workplace.
Thousands of young computer enthusiasts flocked to the exhibition at the RDS in Dublin to try out the latest computer games like Pac-Man and Space Invaders.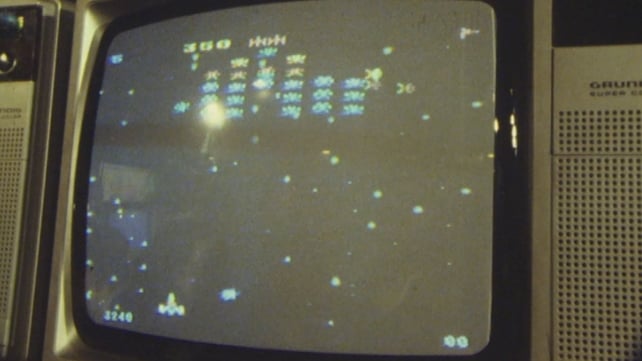 Space Invaders (1983)
The exhibition was officially opened by Minister for Posts and Telegraphs Jim Mitchell.
An RTÉ News report broadcast on 10 November 1983. The reporter is Patrick Kinsella.