The Phantom Of The Opera opens in Dublin, the first time the musical has been staged in Ireland.
Written by Andrew Lloyd Webber, the The Phantom of the Opera has already grossed £1.5 billion worldwide. The show at the Point Theatre in Dublin is expected to take in £5 million during its run.
The Phantom has played in eighty-two cities in fifteen countries around the world.
The elaborate production has 230 costumes including the famous mask. The makeup beneath the mask takes two hours to apply before each performance. There are 130 cast, crew and orchestra members involved in each show, which has already been seen by 58 million people around the world.
Scott Davies who plays 'The Phantom' describes it as
A good, spectacular, old-fashioned musical.
The role of Christine is played by Zoe Curlett.
The production has already won twenty major theatre awards.
An RTÉ News report broadcast on 7 October 1998. The reporter is Colm Connolly.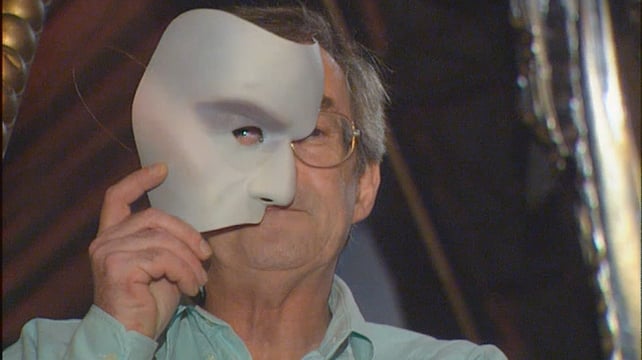 Reporter Colm Connolly wears the Phantom mask