The Netherlands becomes the first country in the world where doctors can prescribe cannabis for medicinal purposes.
For years, the Dutch authorities have had a tolerant attitude to cannabis consumption, granting licences to hundreds of coffee shops to sell marijuana.
Over the past two years, the Bureau of Medicinal Cannabis (BMC) has been researching the effects of the drug on sufferers of cancer, HIV and Multiple Sclerosis. The government now believes that cannabis, when taken in certain forms can relieve some of the painful symptoms of these diseases and their treatment. The BMC has been given sole rights to sell marijuana as a prescription drug at pharmacies.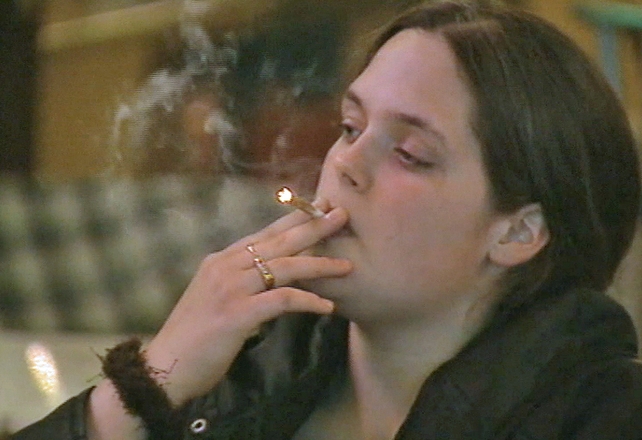 Smoking Cannabis in Coffee Shops in the Netherlands
Marijuana plants will be grown in special laboratories where conditions will be carefully controlled to ensure medicinal purity.
The drug will be sold in five gramme packets for up to fifty euro, and can only be prescribed if other medication has failed or patients have experienced harmful side effects. The drug will not be covered under the state healthcare but some health insurers are looking at the possibility of providing coverage.
Up to now, around seven thousand chronically ill people were already using coffee shops to buy cannabis. They will now be able to purchase it from pharmacies.
Campaigners for the legalisation of cannabis for medicinal purposes have welcomed the move in the hope that it will place pressure on other governments to follow in the Dutch example.
An RTÉ News report broadcast on 1 September 2003. The reporter is Tony Connolly.