The Irish Youth Orchestra brings together volunteer musicians from north and south of the border.
Wesley College in Dublin is the location for the Irish Youth Orchestra Summer School providing young musicians from north and south of the border with the opportunity to hone their craft and play together as a national orchestra.
The Irish Youth Orchestra is like the Irish Rugby Team. It's got to meet and practice to improve and like the rugby team too, it's an all-Ireland body.
The Orchestra administrator Loretta Keating feels that culturally speaking, the mix of young people from the thirty-two counties is very important. Members of the orchestra agree that the mix of musicians from north and south of the border is very important.
There's no mention of political situation or religion or anything in the orchestra which is why it's so enjoyable.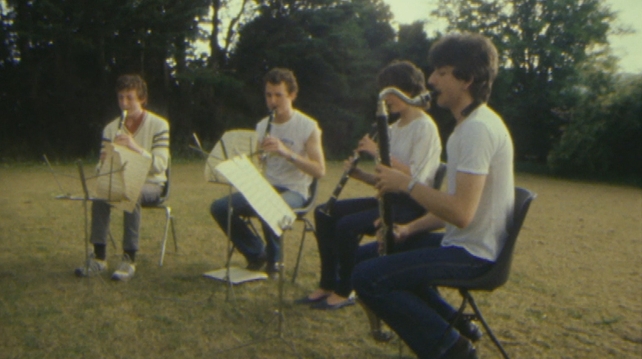 Irish Youth Orchestra Woodwind Section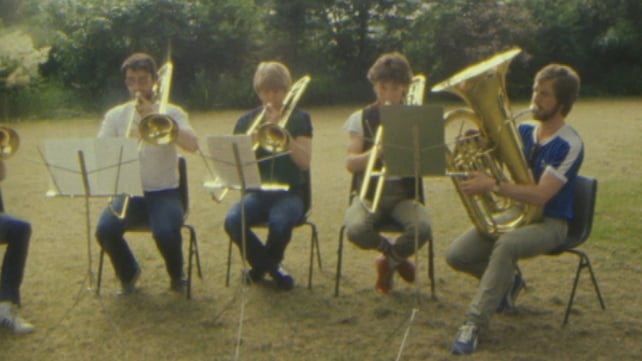 Irish Youth Orchestra Brass Section
While the orchestra does benefit from a government grant, most of the money needed to fund the young musicians comes in the form of sponsorship from Toyota Car Dealers. Loretta Keating believes that businesses and industry must now play the part of the wealthy patrons of the past.
The conductor of the Youth Orchestra Hugh Maguire is delighted with their progress. Tonight in the National Concert Hall, they will have the opportunity to show the benefits of the week-long summer school with a performance for their sponsors and their friends.
An RTÉ News report broadcast on 8 July 1983. The reporter is Alasdair Jackson.