The Southern Hotel in Sligo is getting a facelift as it opens under new management.
The Sligo Great Southern Hotel opened its doors in 1927. Purposely constructed by CIÉ (Córas Iompair Éireann) in convenient proximity to the Mac Diarmada bus and train station, it served tourists and business travellers alike for decades.
In the mid 1970s it was sold, opening as the Hotel Inishfree, but failed as a private enterprise venture, and went into liquidation. But it will now get a new lease of life, as a consortium of five businessmen have purchased the landmark building. Only one of them is a hotelier, but they believe that at £300,000 it is a good investment. Dermot O'Reilly explains the type of clientele they hope the hotel will attract,
We hope to aim it at the commercial market, and also the person who is coming to town without a booking...and once they come in, will be pleased to come back time and time again.
At the moment the hotel is undergoing a facelift, both inside and out. The new owners have decided to go back to the hotel's old name, The Southern. With this nod to the past, they are looking to the future with optimism, despite the current difficult recessionary climate.
An RTÉ News report broadcast on 1 July 1983. The reporter is Tommie Gorman.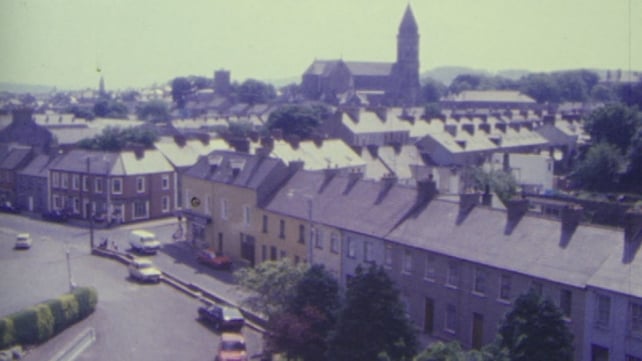 View of Sligo town from the Great Southern Hotel (1983)