The Giant's Causeway in County Antrim becomes a public park under the National Trust.
Northern Ireland Premier Captain Terence O'Neill formally opened the Giant's Causeway and a ten mile cliff path as a national park. Lord Antrim was also in attendance.
Captain O'Neill even took time to make a wish in the 'Wishing Chair'.
An RTÉ News report broadcast on 24 June 1963. The footage shown here is mute.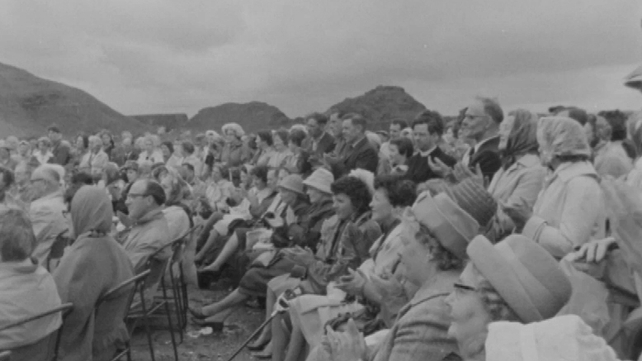 Crowd at opening of Giant's Causeway as a National Park (1963)