Restoration has begun on a Kilbeggan distillery which was once the main provider of employment in the town.
Kilbeggan in County Westmeath was home to three small distilleries around the mid-eighteenth century including Codd's, Fallon and Brett's, and McManus's. Sean Locke acquired shares in Fallon and Brett's Distillery and later became the prime owner.
Chairman of Locke's Distillery Restoration Fund Gus Marshall worked at Locke's until it was shut down in the mid-1950s.
For many, it was the final blow in the decline of a small town, a town which in pre-famine times had a working population of three thousand, a number which today has slumped to three hundred.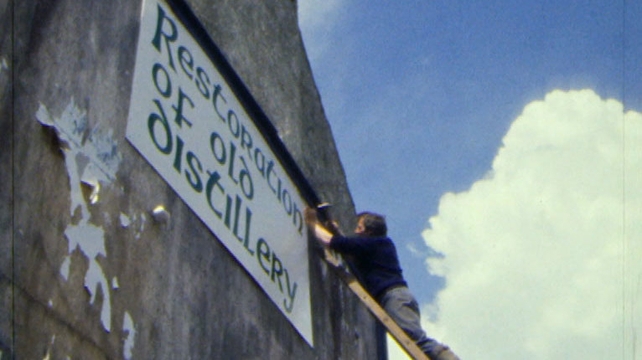 Restoration of Locke's Distillery, Kilbeggan, County Westmeath
Some of the buildings date back to 1757 and hopes are that much of the machinery will still be operational once restored.
Locke's has a particularly bitter history.
Gerard Cooney remembers how Locke's ran into financial troubles in the 1920s and describes how his father stepped in to try to save the place. When the distillery shut down on 16 January 1956, the community lost a place which had provided traditional employment in the town through generations.
There has now been a rebirth of enthusiasm for Locke's Distillery and hopes are high that it can be restored and reopened as an industrial museum attracting much-needed income and employment for the town of Kilbeggan.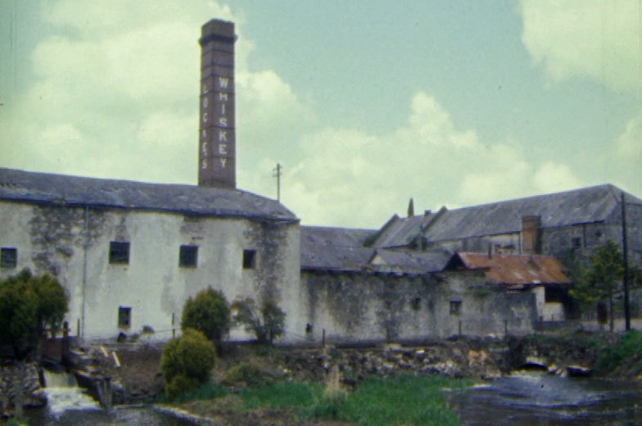 Restoration of Locke's Distillery, Kilbeggan, County Westmeath
Dr Dan O'Sullivan describes his hopes for the distillery as an industrial, archaeological museum around the working model of an eighteenth-century distillery and mill.
I think that this business of industrial archaeology is neglected in this country.
The Restoration Committee have set themselves a three-year deadline to have the project up and running. Skilled, local tradesmen have joined up to provide their services free of charge. Construction Engineer Frank Abbot describes some of the challenges they face in restoring such an old building but is optimistic that the distillery can be restored to its former glory.
Brian Quinn is also optimistic about the success of the project and outlines how where the financing has come from.
An RTÉ News report broadcast on 26 May 1983.