The cast of television soap Coronation Street are in Dublin to support a smoke free 2003.
The time for New Year's Resolutions is almost upon us and once again thousands of smokers around the country will use the occasion to try to kick the habit. To encourage them, members of the cast of the television soap Coronation Street came to Dublin to launch a Smoke Free in 2003 campaign. Many of the cast are themselves hope to give up smoking.
Jonathan Wrather, who plays Joe Carter in the soap, plans to quit as part of his training to run the London Marathon next year.
Simon Gregson and Suranne Jones, who play Steve and Karen McDonald, admit to smoking during rehearsals for the show and are depending on each other for support in order to stop.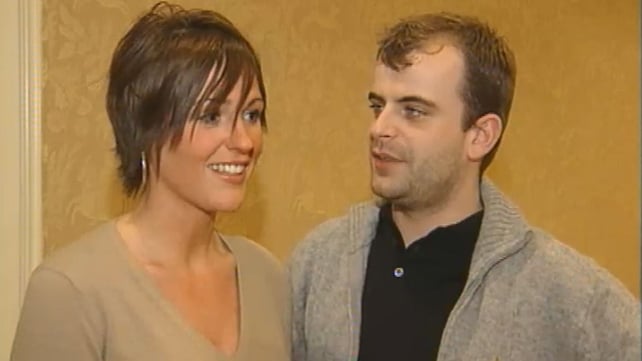 Suranne Jones and Simon Gregson
Other non-smoking cast members, Lucy-Jo Hudson (Katy Harris) and Samia Ghadie (Maria Sutherland) are lending their support to the campaign and their colleagues. For Sally Lindsay (Shelley Unwin), who quit the habit five years ago, the best thing about giving up is being able to taste everything again. Angela Lonsdale (Emma Taylor) says that quitters are not alone and there are lots of supports in place to help people to stop smoking.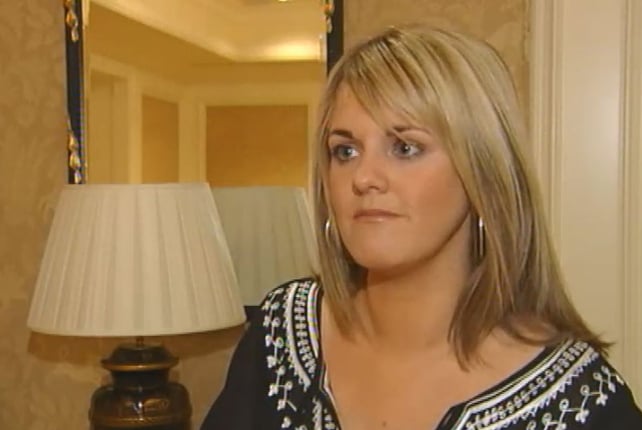 Sally Lindsay
According to doctors, there are half a million smokers in Ireland. Dr Stephen Murphy points out that seventeen people die each day in Ireland from a smoking-related illness.
The Corrie stars message, there's every reason to be smoke free in 2003.
An RTÉ News report broadcast on 29 December 2002. The reporter is Bethan Kilfoil.