For the first time, RTÉ creates a dedicated website for the general election making the latest information available worldwide.
RTÉ's first election internet site is updated on a daily basis. It contains information not only about politicians and their constituencies but also broadcasts live radio and television programmes.
The website also provides exclusive web-only content and has received an unprecedented number hits after obtaining an interview with Dustin the Turkey. Breaking his election moratorium Dustin said he is withdrawing as a candidate in the general election but might go for the Presidency.
Commenting on Mary Robinson's term as President, Dustin says
She's done a good job for a woman.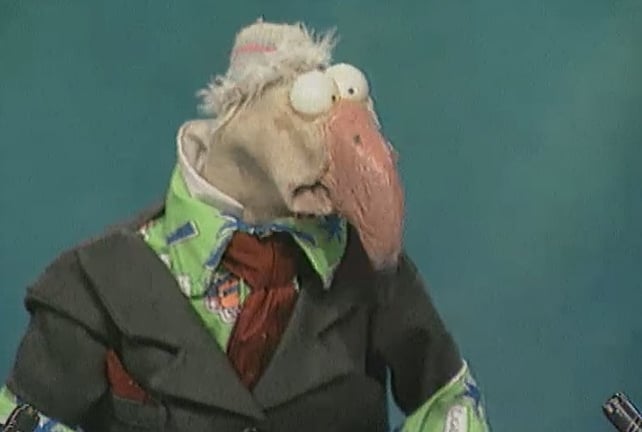 Dustin the Turkey
When political reporter Seán Duignan questioned Dustin about a donation he has allegedly received from Ben Dunne the turkey admits to having received a few socks and a jumper but no cash.
As Sean Duignan signs off, Dustin asks him why he is not wearing any trousers. This interview was filmed exclusively for the RTÉ General Election 97 website which could be found at http://election97.rte.ie
An RTÉ News report broadcast on 28 May 1997. The reporter is Paul Cunningham.