Thousands turn out to see Saint Patrick's Day parades held in Dublin, Cork, Limerick and Galway.
In Dublin the Lord Mayor James Mitchell and the Lady Mayoress Patricia Mitchell were driven from the Mansion House in the Lord Mayor's coach to the reviewing stand at the General Post Office on O'Connell Street. Thousands of people stood in the rain along the two mile route to watch the parade which took 90 minutes to pass.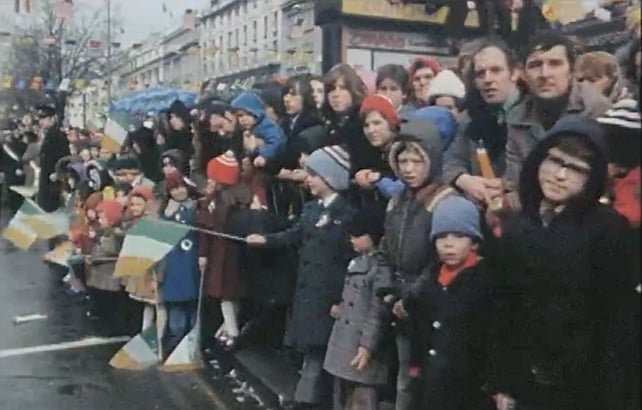 The parade featured a variety of floats and 40 bands, six of which came from northern Ireland and seven from overseas. A huge number of children took part many of them from dancing schools around the country.
In spite of the rain, thousands of people also lined the streets of Cork to watch the hour long industrial, cultural and agricultural parade. The Minister for Transport and Power Peter Barry took the salute on specially erected platform on the South Mall.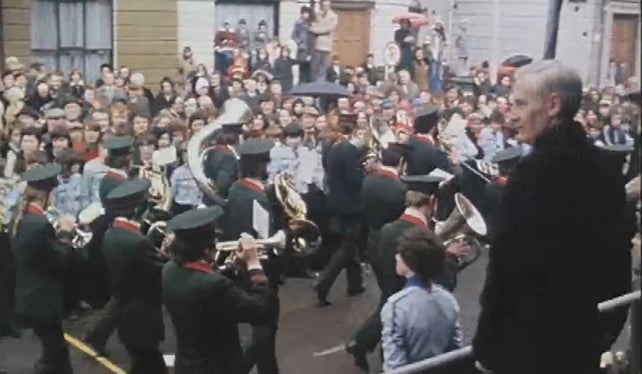 A group of children described as Fianna Éireann took part in the parade led by adults wearing military attire and dark glasses. As soon as the Minister saw them he sat down and refused to recognise them. The parade organisers erroneously believed Fianna Éireann to be a boy scout organisation.
Some 2,000 people took part in the Limerick parade that was reviewed by Minister for the Gaeltacht Tom O'Donnell. Also present on the reviewing stand were the Mayor, Senator Ted Russell and members of Limerick Corporation. Over 25,000 people watched the parade which took 40 minutes to pass the reviewing stand.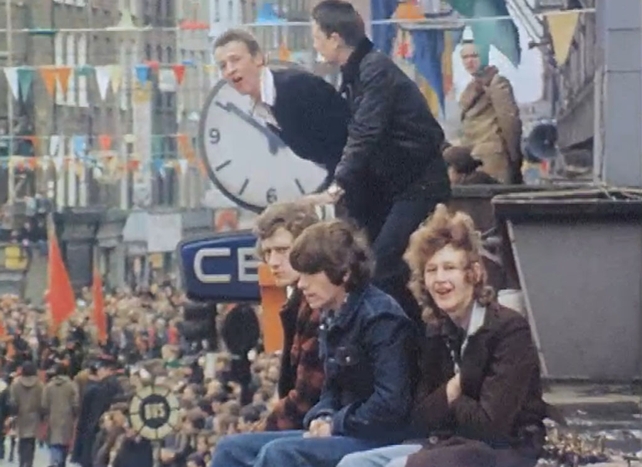 The colourful Galway parade, reflecting aspects of life in the West, consisted of 25 floats and many marching groups, including a band from Holland. From the reviewing stand in Eyre Square, Minister for Posts and Telegraphs Conor Cruise O'Brien spoke out against the latest IRA campaign of violence.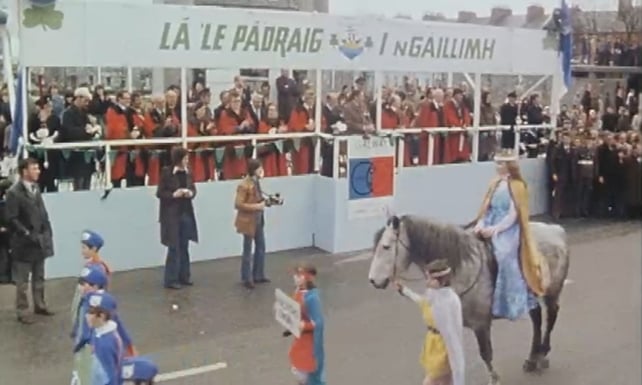 An RTÉ News report broadcast on 17 March 1977.