Saint Patrick's Day festivities around the country, featuring parades, religious ceremonies and blessing the shamrock.
The Saint Patrick's Day parade in Cork attracted huge numbers of spectators to Patrick's Street and almost 50 firms, including Blarney Romany Caravans and Córas Iompair Éireann (CIÉ), took part in the industrial section of the parade. A contingent of the Civil Defence, Boy Scouts, Girl Guides and Rangers as well as pupils from local schools took part in the parade, which was reviewed by Minister for Defence Michael Hilliard on a specially erected stand.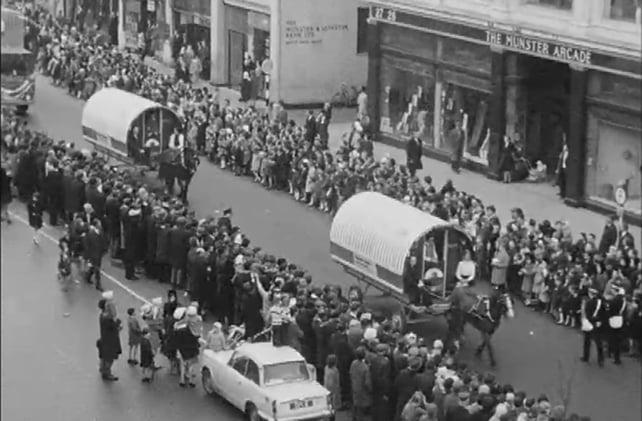 The Dublin parade with a record entry of 110 exhibits was led by Queen of the Plough Betty Williams from County Wicklow. Driving a Deutz tractor she followed a Colour Party of the Fórsa Cosanta Áitiúil (FCA), the Irish National Guard.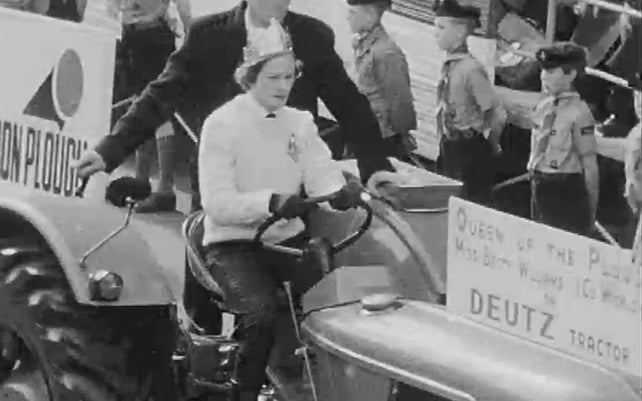 A total of 21 bands took part in the event, which also included an industrial section and participants from schools and cultural and voluntary bodies. The parade marched from St Stephen's Green to Parnell Square and back again and took 35 minutes to pass the special reviewing stand at the General Post Office (GPO) Minister for Finance Charles Haughey accompanied by his wife Maureen performed the reviewing honours and other dignitaries present included the Lord Mayor of Dublin Eugene Timmons and members of Dublin Corporation.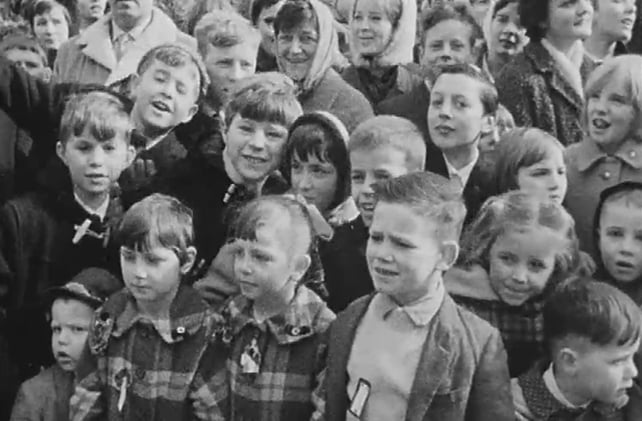 Religious services took place around the country including the blessing of the shamrock at military barracks. In Northern Ireland many people attended a service at Saint Patrick's Memorial Church in Saul in County Down. It is said Saint Patrick built the first Christian Church in Ireland on this site in 432 AD. At Saint Patrick's Cathedral in Armagh, Cardinal William Conway celebrated mass and blessed and distributed shamrock.
In Dublin, the Taoiseach Jack Lynch, President Éamon de Valera and his wife Sinéad de Valera and other dignitaries attended mass at the Pro-Cathedral. The morning service at Christ Church Cathedral, conduced in Irish was broadcast by Radio Éireann.
Saint Patrick is the patron saint of Ireland and his feast day is celebrated on March 17th.
An RTÉ News report broadcast on 17 March 1967. This clip is mute.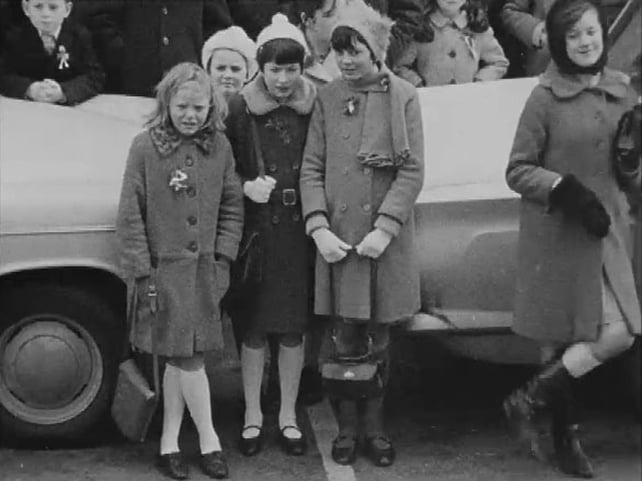 Spectators at the Saint Patrick's Day Parade in Cork.