RTÉ is ready to provide continuous coverage and analysis of the general election results as they emerge around the country.
RTÉ was lauded for the speed and efficiency of results service for the previous general election held in June 1981, and is now aiming to better this performance.
As results come in from the 41 constituencies around the country, journalists and count assistants will feed the information into the nerve centre at RTÉ. Computers will process this information to give an almost instant analysis of trends and voting patterns. The processed data will be displayed as visual graphics.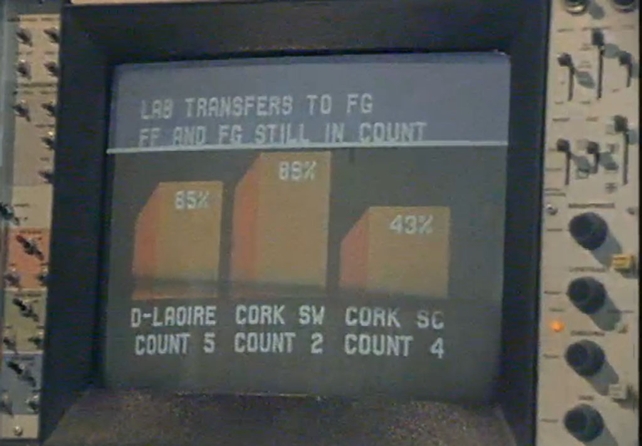 'Today Tonight' editor Joe Mulholland is proud of the election results coverage.
This of course is the most complicated most extensive operation that RTÉ actually puts on, it's a magnificent example of public service broadcasting.
An experienced team will be behind Studio One's continuous television coverage presented by Barry Cowan and Brian Farrell. RTÉ Radio and the RTÉ News will also be providing full coverage of the election results.
RTÉ Director-General Vincent Finn explains the provision of such elaborate coverage comes at a cost for the broadcaster.
The election comes financially speaking at a very inconvenient time for us, our financials are very stretched at the moment.
The election has cost an additional and unbudgeted amount in the region of £300,000, and this money has been borrowed from RTÉ's bankers.
An RTÉ News report broadcast on 18 February 1982.