Eager Beaver is one of Dublin's newest second hand clothes shops in Temple Bar.
Presenter Siobhan Cleary introduces this report with the observation that,
Second hand clothes and vintage clothes are now high fashion.
Eager Beaver owner Robert Grattan helps Shay Healy find a new look for £21.19. His outfit includes a jacket, trousers, shirt and a rather snappy tie. The odd socks are Shay's own.
Robert Grattan explains how all the clothing is imported in bulk from the continent.
The major problem with Irish clothing from my point of view is one of quality and quantity.
An 'Evening Extra' report broadcast on 28 January 1987. The reporter is Shay Healy.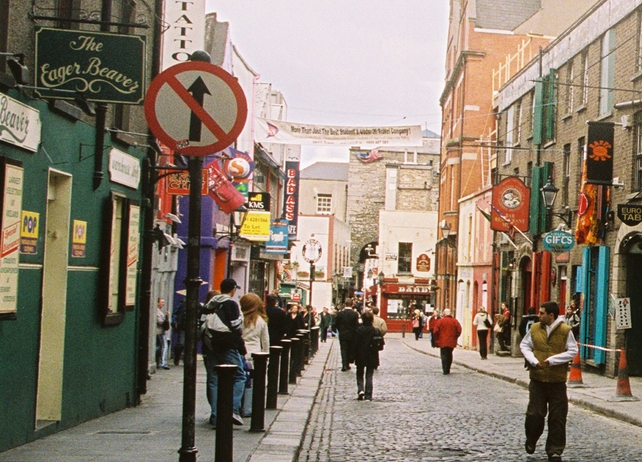 Eager Beaver in Temple Bar, Dublin (2004)