An estimated quarter of a million people have been travelling by air, sea, road and rail this Christmas.
Traditionally, Christmas Eve marked the mass exodus from the city to the country, but in 1981 some avoided the last minute dash by heading home a few days earlier. People travelled home by road and rail, and the air and sea ports were exceptionally busy.
By tonight CIÉ will have carried 200,000 people home for Christmas.
Many of those who were not travelling did some last minute shopping, and while trade was brisk in shops and markets in Dublin city centre, it was still down on last year.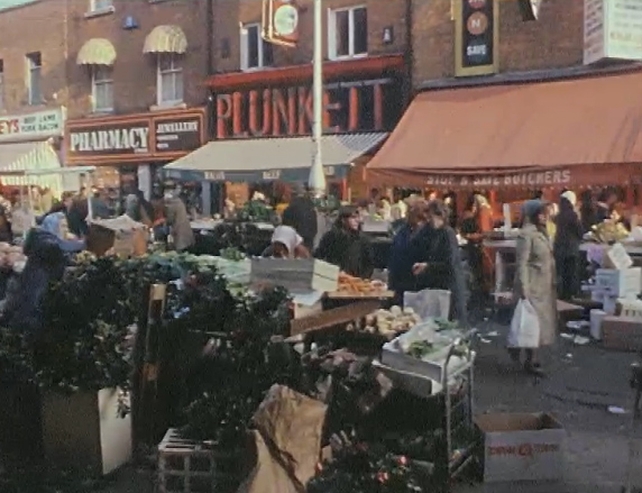 Moore Street at Christmas (1981)
Although a white Christmas was not forecast, motorists were urged to drive safely.
An RTÉ News report broadcast on 24 December 1981. The reporter is Alan McCullough.