The Sligo Champion newspaper celebrates 150 years with the publication of a special supplement.
A special publication 'The Sligo Chamption - Sesquicentenary 1836-1986' outlines the place of the newspaper in the history of the town and county of Sligo. The supplement was researched and compiled by the paper's editor Seamus Finn.
What struck him as he sifted through musty back issues and old documents was the role played by past provincial newspaper editors in the development of Irish society.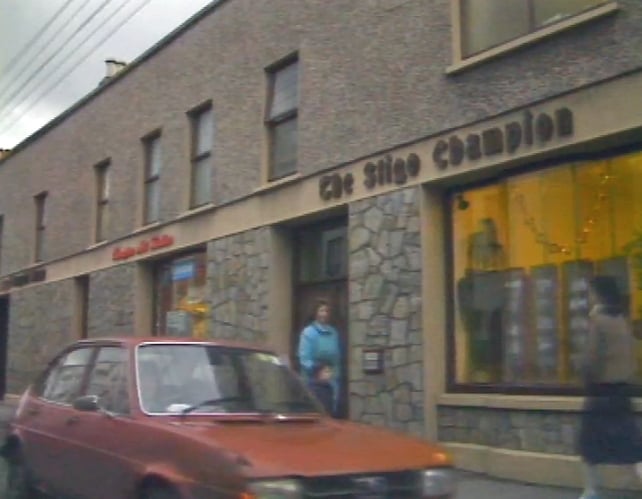 Sligo Champion premises in Sligo Town (1986)
Almost 20,000 copies of the supplement came free with last week's edition of The Sligo Champion.
Chief Executive of the paper Charles Townsend describes the positive reaction that the supplement received.
An RTÉ News report broadcast on 10 December 1986. The reporter is Tommie Gorman.