Due to unofficial strike action, one-third of Dublin buses were operating, leaving hundreds of commuters stranded in the city centre facing the choice of walking, hitching-a-ride or joining long taxi queues in a bid to get home.
The unofficial strike action was taken by newly recruited staff in Córas Iompair Éireann (CIÉ) who, according to a management statement, want the same compensatory payments for loss of Sunday earnings that are paid to staff recruited before 1 November 1974. The first pickets were placed on the Summerhill bus depot and several other depots followed suit.
After a meeting between CIÉ management and officials from the largest union involved, the Irish Transport and General Workers Union (ITGWU), members were urged to return to work. The strikers went back to work once they were convinced their claims would be considered.
An RTÉ News report broadcast on 13 August 1976. The footage shown here is mute.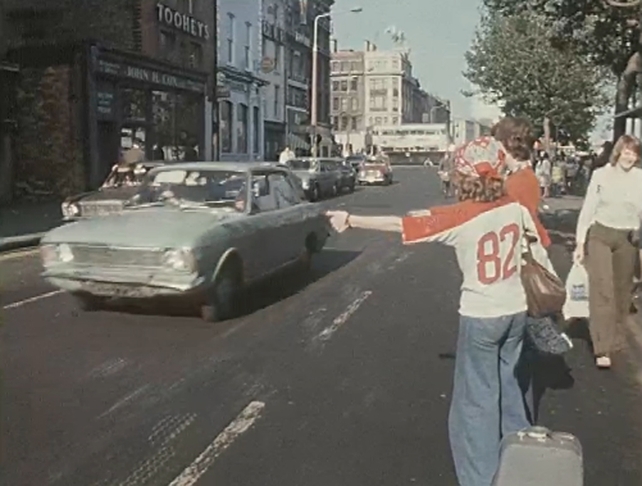 Thumbing a lift on Bachelors Walk in Dublin City Centre.