RTÉ News speaks to some of the nearly ninety thousand race goers about the attraction of the event and the impact it has on Galway city.
It is estimated that there has been over £2 million laid down in bets over the five days of the festival.
According to the report, the races are all about
The horses, the colours, the thunder of hooves, and the cheering.
The carnival atmosphere of the races spills over into Galway city with street musicians and traders out in force throughout the festival. Among the street buskers is an escapologist.
An RTÉ News report broadcast on 30 July 1976.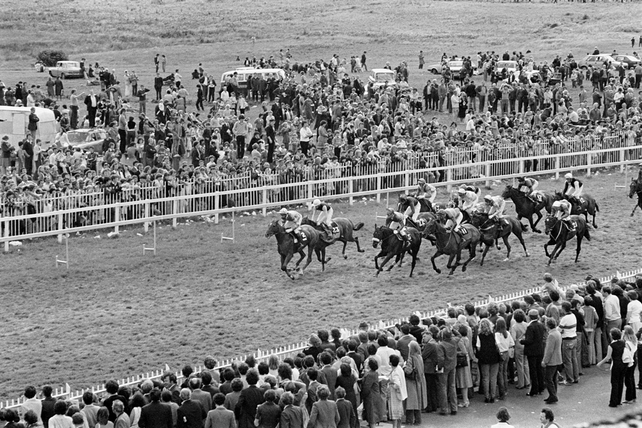 Galway Races 1980