The largest library in the country opens in Ballyfermot Dublin with a new and modern approach.
The 22,500 square foot premises was officially opened by the Lord Mayor of Dublin Fergus O'Brien.
A multi-purpose, community-based activity centre. For children and adults it is a new adventure in community relations.
The service for children offers more than books with creative toys and games geared to stimulate new interests. They can also listen to as well as read stories.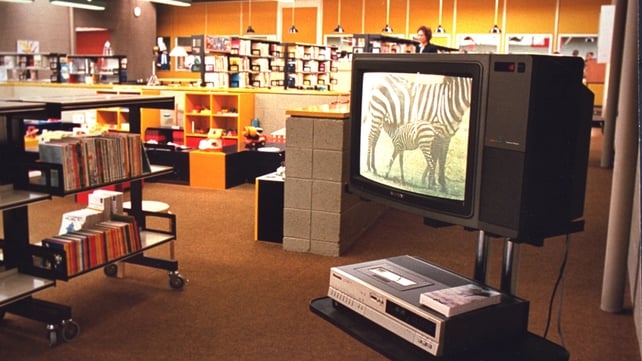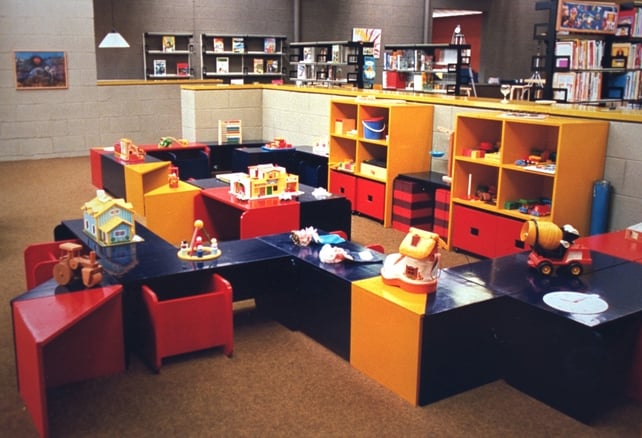 Ballyfermot Public Library (1981)
For adults, there are rooms for residential meetings as well as audio visual facilities.
Ballyfermot Community TV was in attendance at the official opening to document the occasion.
Maureen O'Byrne, Chief City and County Librarian talks to reporter Reg Cullen about how the new Ballyfermot library differs from others.
This is designed very specially with the needs of Ballyfermot in mind. It is designed to give space to allow people to breathe and to expand to give them a place where they can come to relax.
In addition to books, library users can borrow music language cassettes and reproductions of well-known paintings. The building which was built at a cost of £650,000 was also designed with the disabled in mind. Pat Lyons of the National Rehabilitation Board describes the services for the disabled as excellent, with a great variety of books now available on tape allowing blind people to hear books that are not available in braille.
An RTÉ News report broadcast on 19 June 1981. The reporter is Reg Cullen.