The cattle committee of Limerick Show organised a demonstration on how to prepare and groom cattle for the show ring at Greenpark Limerick.
Farmers who wanted to learn from experienced cattle showmen attended the event to learn about the care and presentation of animals. They were shown how to wash and shampoo, comb and clip cattle, how to dry animals with hairdryers and to apply hoof polish.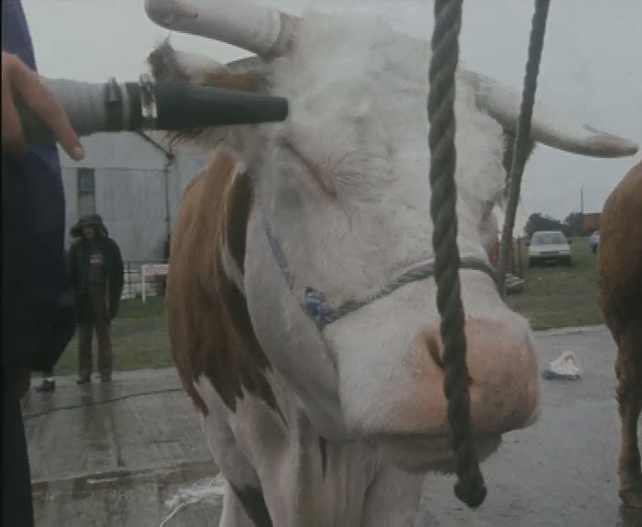 Grooming Demonstration (1986)
Eoin O'Neill, Breeder, Vet and Cattle Judge explains why cattle are groomed in this particular manner and the commercial reasons behind some techniques
We give an illusion of greater length and height to the animal thereby increasing its commercial value
RTÉ's Michael Walsh reports on the methods used in the bovine beauty parlour and introduces us to Barney the bull who is the next client in the demonstration area.
An RTÉ News report broadcast on 18 June 1986.