40,000 participants take part in the 24th Dublin Women's Mini Marathon, a 10km road run through the city.
The women, and some men in fancy-dress, came from all over Ireland, many of them regular participants, but all of them walking or running for a charity close to their hearts.
Patrice Dockery was the first across the line to win the wheelchair category. The overall winner, Pauline Curley from the Tullamore Harriers club in County Offaly, won the race with the time of 35 minutes and 4 seconds.
It's a great day for the women of Ireland...it possibly encourages women to take up the sport.
Everyone who took part in the event received a medal, but the ultimate winners were the charities chosen by the participants.
An RTÉ News report broadcast on 5 June 2006. The reporter is Will Goodbody.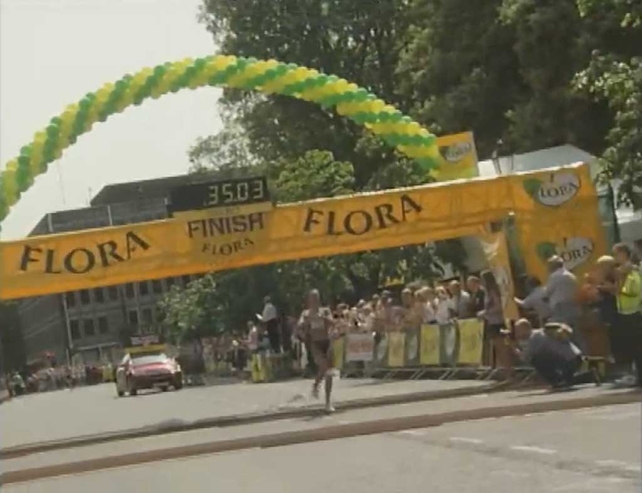 Winner Pauline Curley crosses the finishing line.