RTÉ News reporter Deirdre MacCarthy quizzes motorists on their motoring knowledge with a question from the new Driver Theory Test being introduced for all new learner drivers in Ireland - what is the stopping distance at 50 miles per hour?
The new test is being introduced for anyone applying for a provisional driving licence. Learner drivers will, in future, have to pass a driving theory test before they can take to the road.
1 in 5 drivers currently hold a provisional licence in this country
The tests will be available from 11 June, 2001 but existing provisional licence holders are exempt.
The initiative has been welcomed by the Automobile Association, although Conor Faughnan from the AA said the cost of the touch screen theory test - at £25.20 - is too expensive.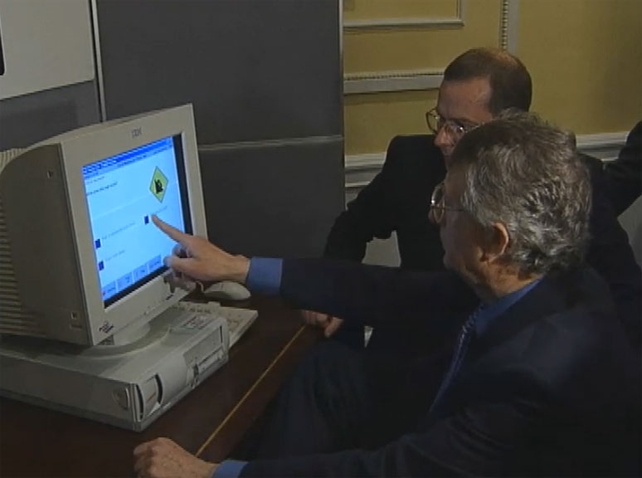 Minister Bobby Molloy (2001)
Giving details of the scheme, Junior Minister Bobby Molloy at the Department of the Environment said waiting times for the practical test for a full driving licence has been reduced to 17 weeks. He claimed it would be down to 10 weeks by the end of the year.
Minister Bobby Molloy says the Driver Theory Test will become
Mandatory and a major feature of our system.
An RTÉ News report by Deirdre MacCarthy broadcast on this day 24 April 2001.