Having worked as a researcher on The Late Late Show since it started, Pan Collins became a guest in 1981 when she published her book 'It Started on The Late Late Show'.
In this extract from the interview Pan chats with Gay Byrne about the show that gave her the most pleasure to work on. On 25 October 1969 English-born Irish actor Micheál Mac Liammóir turned 70 years old and the Late Late Show broadcast a special show dedicated to him. Pan recalls the preparations that went into the show and on the night the birthday cake going on fire and being presented to Mac Liammóir in flames.
This episode of The Late Late Show was broadcast on 7 February 1981.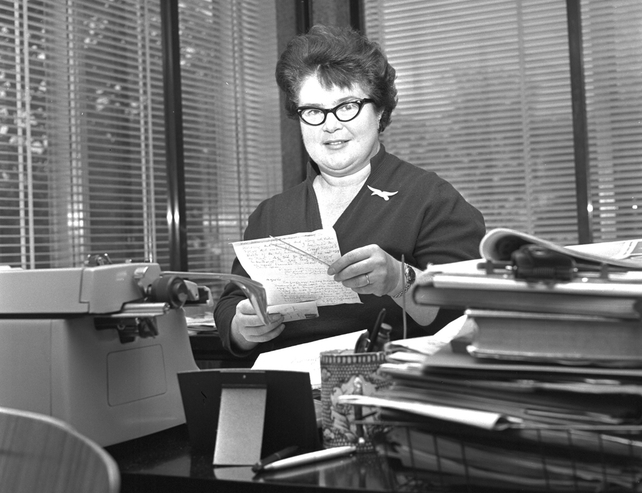 Pan Collins, 'Late Late Show' Researcher (1966)
'It Started on The Late Late Show' tells the story of Pan Collins' life since she joined RTÉ.
Writing in the RTÉ Guide in 1981 Brendan Martin describes the book as
The story of what must be the most successful show ever shown on RTÉ.
(RTÉ Guide 6 February 1981, p.8)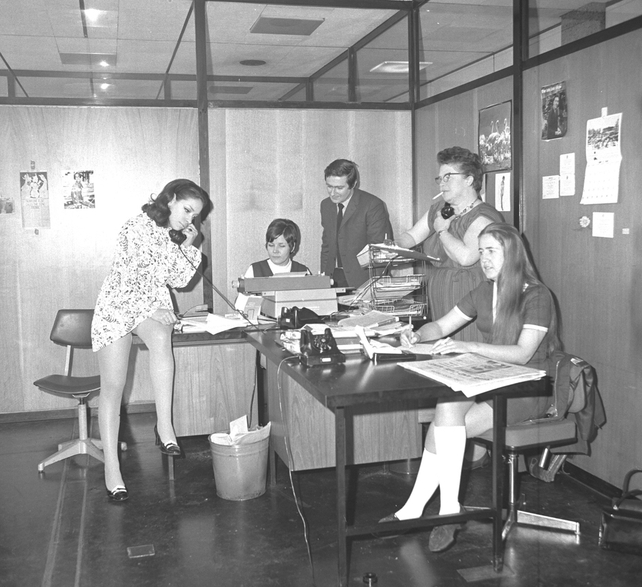 Late Late Show Research Team (1969)
Barbara Sinclair, Joan Tuohy, Myles McWeeney, Pan Collins and Maighread Durcan.