Edition 72 of Century Ireland is out on 3 February 2016 with all the news from 100 years ago.
The main stories include:
Canadian Parliament Burned to the Ground
Germans suspected of arson as Canadian Parliament Buildings in Ottawa have been almost completely destroyed by fire.

How Irish Nuns Fled From Ypres
Irish nuns who fled from the Battle of Ypres are currently living in Golders Green in London.

Chaos in Washington as Secretary for War Resigns
Deep divisions in American politics have surfaced once more with the resignation of the Secretary for War.

Redmond: 'The Destruction, Havoc, and Suffering is Truly Appalling'
'The destruction, havoc, and suffering I have encountered, even in short time, is truly appalling,' Captain William Redmond said in a letter from France.
Additional stories include:
Getting Rich During the War
New Irish-American Paper Launched
Dublin Tramways Enjoys Most Profitable Year Ever
British Government Donate £5,000 for Irish Child Welfare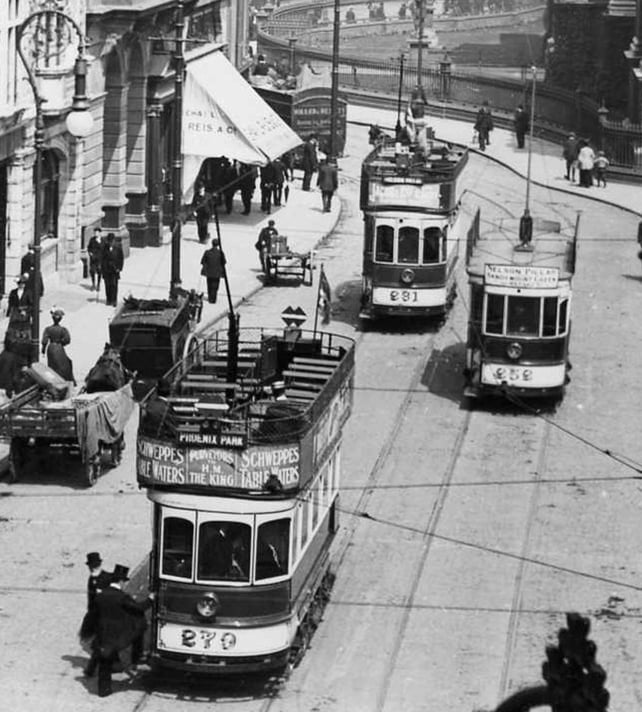 Century Ireland Edition 72 - Grafton Street Trams
For more from Century Ireland visit www.rte.ie/centuryireland