'My Ireland' features well-known singers presenting an aspect of Ireland with which they are associated. In this episode Sandie Jones documents the evolution of Ireland's theatre and music halls.
In this clip from the programme Sandie Jones visits the Olympia Theatre in Dublin. Sitting in her dressing room she says,
I've a soft spot in my heart for this place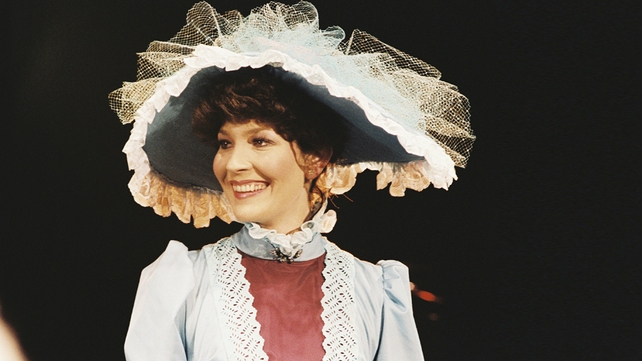 Sandie Jones on stage at the Olympia Theatre, 1980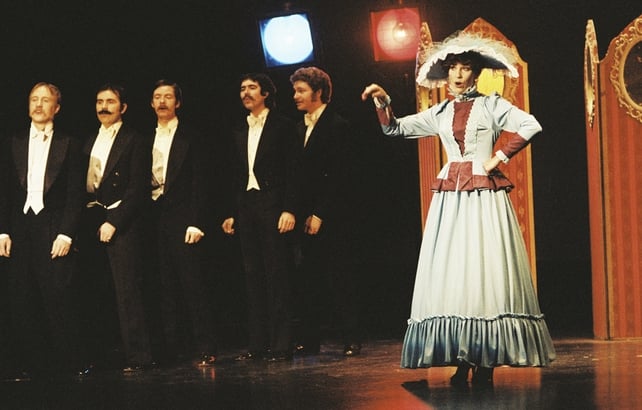 Sandie Jones and co. at the Olympia Theatre, 1980
The photographs above show Sandie Jones performing in period costume during the recording of the RTÉ Television series 'My Ireland', in Dublin's Olympia Theatre in August 1980.
This episode of 'My Ireland: Quiet Please, There's a Lady on Stage - Sandie Jones' was broadcast on 23 January 1981.

'My Ireland' consisted of six musical documentaries featuring Irish singing stars who tell stories about the places they visit in music and song. The presenters included Jim McCann, Tony Kenny, Johnny McEvoy, Red Hurley, Brendan Shine and Tony Kenny. The series was produced by Ian McGarry.