Brian Friel's play 'Dancing at Lughnasa' is to be taken to Broadway by the Abbey Theatre following its successful London run. It will be the first Abbey show on Broadway in over 50 years.
The cast and crew of the production receive a civil reception at the Mansion House in Dublin upon their return home from London, where the show ran for 13 weeks with,
Packed houses every night, standing ovations and unanimous praise from the critics

At the reception, reporter Jeri Ward spoke to Director Patrick Mason about the success of the play saying,
We hoped that it would be successful but none of us expected the degree of success
The Abbey is now taking the play to Broadway in New York where it will open in March.
An RTÉ News report broadcast on 16 January 1991.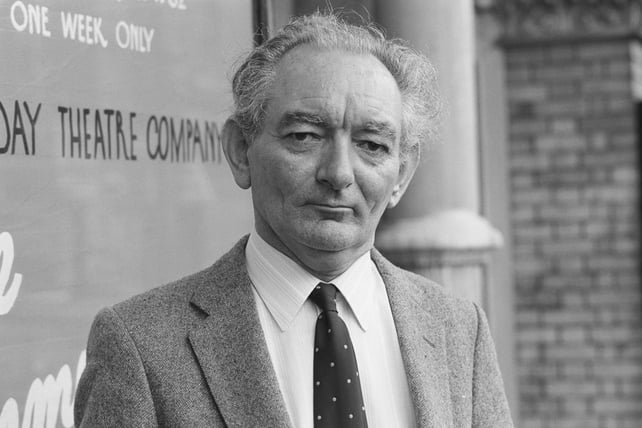 Brian Friel