In the first episode of the series of 'My Ireland', singer Tony Kenny goes back to his childhood neighbourhood The Liberties in the heart of Dublin.
For hundreds of years this has been the heart of Dublin where street dealers earned pennies, traders won fortunes, and artists lived and died.
Kenny meets the stallholders and fish mongers on Thomas Street and in the Iveagh Market before arriving at the alleged grave of Molly Malone.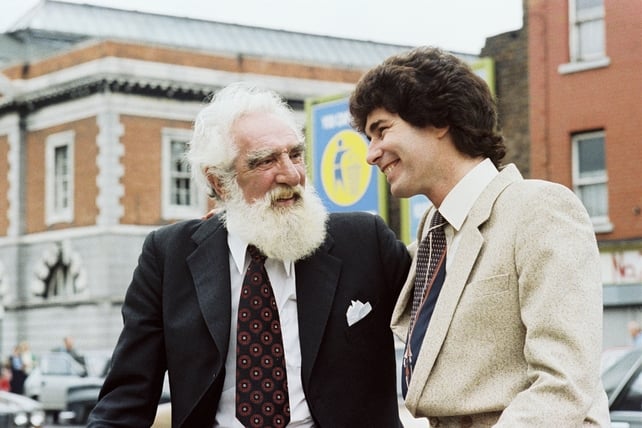 Tony Kenny with Noel Purcell during filming of 'My Ireland' (1980)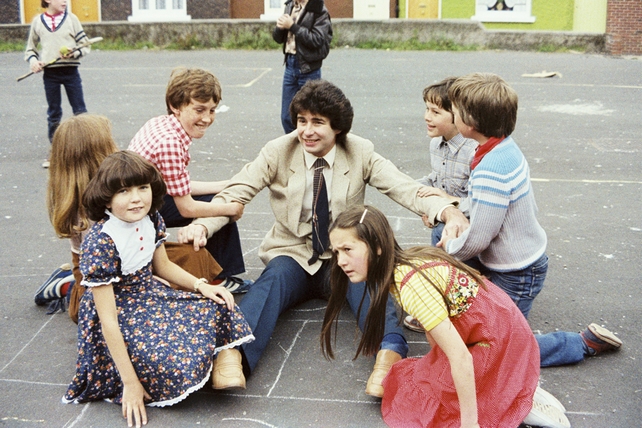 Tony Kenny with children from The Liberties during filming of 'My Ireland' (1980)
This episode of 'My Ireland: A Liberty Life' was broadcast on 9 January 1981.
'My Ireland' consisted of six musical documentaries featuring Irish singing stars who tell stories about the places they visit in music and song. The presenters included Jim McCann, Sandy Jones, Johnny McEvoy, Red Hurley, Brendan Shine and Tony Kenny. The series was produced by Ian McGarry.