Edition 69 of Century Ireland is out on 16 December 2015 with all the news from 100 years ago.
The main stories from this edition include:
Sombre Christmas in Dublin
Christmas celebrations in Dublin this year was muted in comparison with pre-war years. The events of the war and its extended nature – with no end yet in sight – cast a pall across the city.

Christmas Cards in Decline as GPO Copes with Christmas Traffic
The Post Office successfully dealt with the challenges of fewer staff and increased demand as a result of the war.

Withdrawal from Suvla Bay Underway
The carnage of the Allied offensive at Gallipoli has led to the withdrawal from Suvla Bay of troops from the British Army and ANZAC.

Irish Exclusion from Conscription is 'A National Disgrace'
The decision by the British Cabinet to exclude Ireland from the compulsory military service that is to be applied across Britain has been bitterly condemned by Unionists.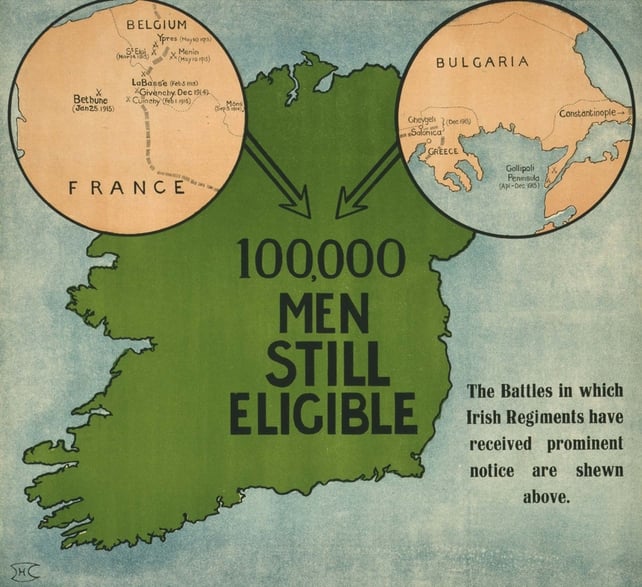 Irish Recruitment
Additional stories include:
600 Women to Work in Irish Munitions Factories
British Army Gets New Leadership on Western Front
Brutal Storms as New Year Dawns
Gaiety Pantomime
For more from Century Ireland visit www.rte.ie/centuryireland