Composer Brian Boydell talks about his life and works.
In this excerpt from the programme 'Witness' Boydell recalls giving the first ever talks on music on Radio Éireann and how his career developed from there.
When asked about what music means to him he describes music as
Almost a religion. It's a revelation of beauty.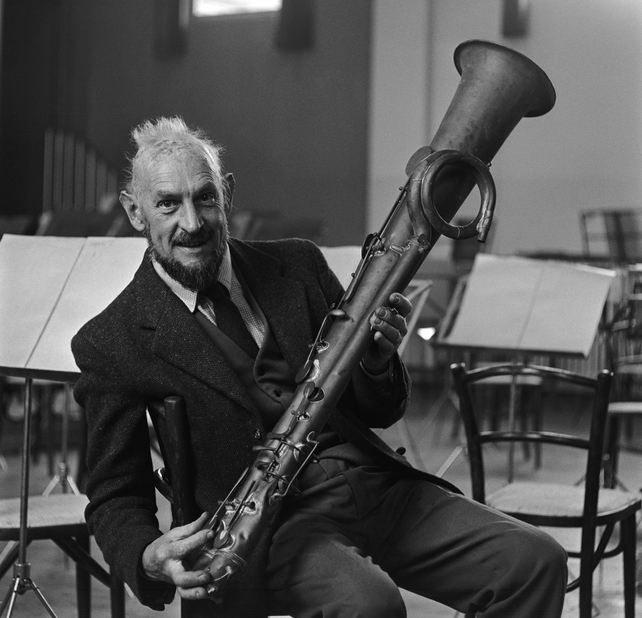 Brian Boydell (1963) with a bass ophicleide
Brian Boydell was born in Dublin in 1917. He studied Chemistry at Cambridge University. After graduating he quickly embraced his first love - music, as a teacher, musician and composer. Brian Boydell was Professor of Music at Trinity College Dublin from 1962 to 1982. He was conductor of the Dublin Orchestral Players and frequently conducted as a guest with the RTÉ Symphony Orchestra.
This episode of Witness was broadcast on 19 September 1999.