As preparations are underway to mark the 50th anniversary of the Arranmore boat disaster, RTÉ News meets Paddy Gallagher, the sole survivor.
On the night of 9 November 1935 Paddy lost his father, four brothers and two sisters in a tragedy that became known as the Arranmore disaster.
All but one of the twenty people in the small open boat were drowned.
Many of those who died were returning from Scotland where they had been picking potatoes for the season. Paddy Gallagher describes what happened when the boat hit the rocks after leaving Burtonport harbour for Arranmore Island off the coast of County Donegal.
It never leaves my mind. The sight I seen that night was something terrible... It seems I had to survive to tell the tale.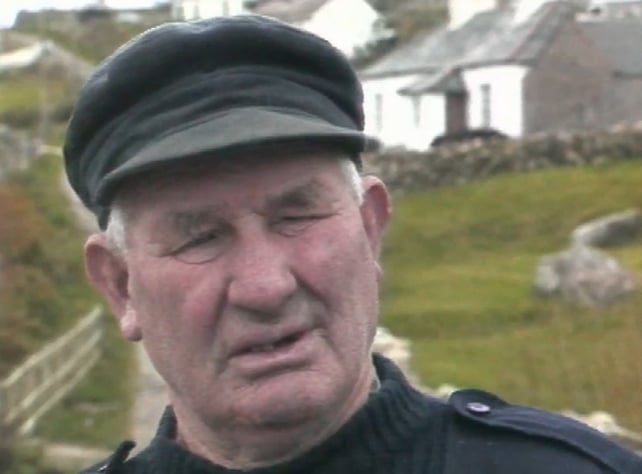 Paddy Gallagher, Arranmore (1985)
Tommie Gorman speaks to John O'Donnell, a member of the lifeboat crew, about the service that surveys these treacherous seas.
A new daily ferry boat service is now in operation between Arranmore and the mainland.
Islander Tony Gallagher comments on the swimming abilities of the islanders.
An RTÉ News report by Tommie Gorman broadcast on 7 November 1985.