Edition 66 of Century Ireland with all the news from 1915.
Edition 66 of Century Ireland is out on 4 November 2015 with all the news from 100 years ago.
The main stories include:
Ferocious Storm Hits Ireland
For 24 hours howling gales from the north-east drove rain in torrents causing flooding and widespread damage to property.

British Shipping Company Refuses to Carry Irish Passengers
The British shipping company Cunard has refused to carry Irishmen eligible for military service on its liner 'Saxonia'.

British Prisoners of War Well Treated in Germany
There is no evidence of mistreatment of British soldiers held in prisoner-of-war camps in Germany.

Churchill Resigns from the Cabinet
He has served as First Lord of the Admiralty and then as Chancellor of the Duchy of Lancaster. Mr. Churchill has been identified with the naval campaign in the Dardanelles which has been roundly criticized as 'disastrous'.

Additional stories include:
Ice Cream murderer sentenced to death
A New Lockout in Dublin
Kingstown Pavilion Destroyed by Fire
Milk Struggle Continues in Dublin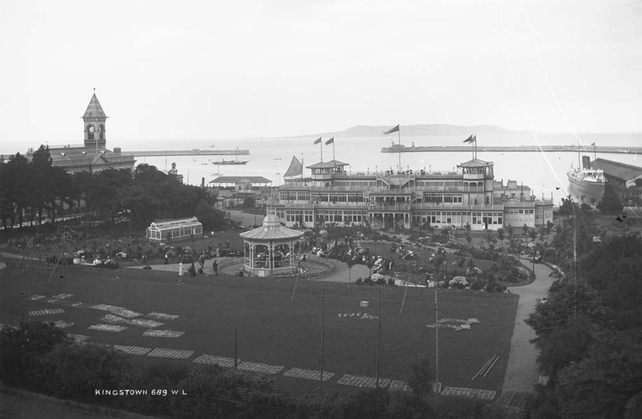 Kingstown Pavillion

For more from Century Ireland visit www.rte.ie/centuryireland