Portmarnock beach in October is the venue chosen to photograph contestants in the final of Miss Ireland.
The finalists posed at the Martello Tower in Portmarnock, County Dublin for a photograph ahead of the competitiion.
RTÉ Television broadcast the final stages of this contest live from Portmarnock Country Club on 24 October 1975.
The competition was won by Elaine O'Hara, who represented Westmeath. She is pictured here with two of the runners-up and is being kissed by the competition sponsor Alan O'Reilly, owner of the 'Shape in Hair' salon on Dublin's Drury Street.
An RTÉ News report broadcast on 24 October 1975. The footage shown here is mute.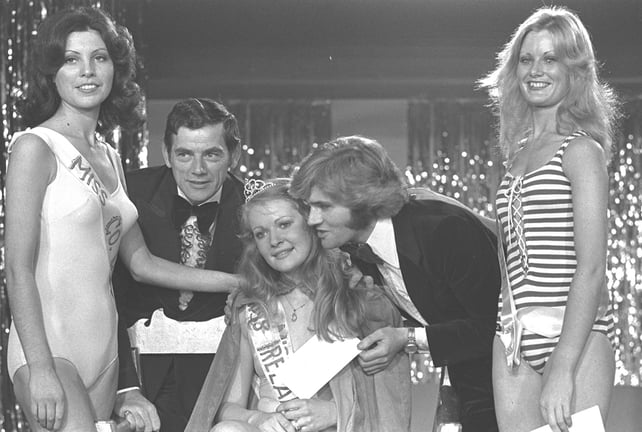 Miss Ireland (1975)