Taking place just a few hours before the hunger strikers took their last meal in the H-Blocks of Long Kesh Prison, this march was a show of strength of support for the protesters.
Thousands of people took part and the parade took half an hour to pass through any point. This was the biggest demonstration seen in Northern Ireland for years, apart from the annual twelfth of July parade.
With so many people involved, trouble was expected, however the event passed off peacefully. Even as the parade passed the Andersonstown Royal Ulster Constabulary station, the only trouble was verbal.
The parade culminated with a rally on the open ground outside the Busy Bee supermarket. Speeches were delivered by Chairman of National H-Block Committee Father Piaras O'Duill and political activist Bernadette McAliskey.
The huge turn-out was the blanket men's answer to the British Government and Loyalist politicians.
An RTÉ News report broadcast on 26 October 1980.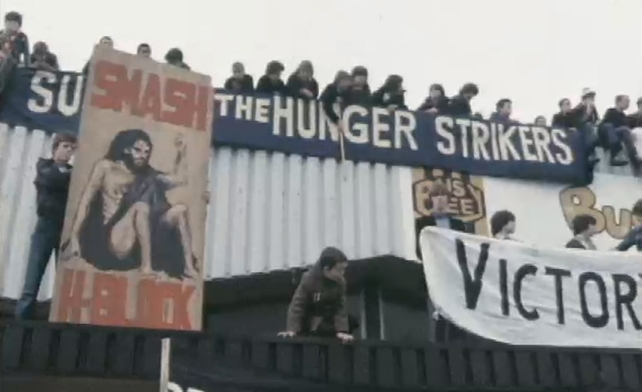 H-Block hunger strike supporters