12 years after retiring Garda Jim 'Lugs' Branigan returned to his beat in Dublin's Liberties.
Jim Branigan nicknamed 'Lugs' Dublin's most famous Garda tells RTÉ News about his career and a reputation for being a tough man. The former boxer and head of the Garda riot squad is now retired and living in Summerhill County Meath.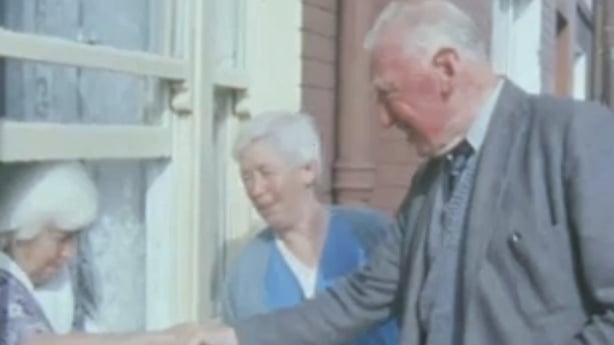 He shows reporter Colm Connolly an array of weapons that he confiscated on the streets of Dublin. One of Jim Branigan's proudest possessions is a set of cutlery presented to him by Dublin prostitutes on his retirement.
I was never very hard on them. The most I ever did was when I would come along and see them I would say, 'Come on girls get home'. If they didn't go and would come back to them a second time and say, 'Go or you are coming'.
An RTÉ News report broadcast 26 September 1985. The reporter is Colm Connolly.