All the news from 100 years ago from Century Ireland.
Edition 62 of Century Ireland is out on 9 September 2015 with all the news from 100 years ago.
Irish Eggs Raise Soldier's Spirits
Fresh Irish eggs given to wounded soldiers

War in Europe Costs Britain £3.5 million per day
The total amount of money spent on the war since its commencement now stands at £1.25 Billion

Dublin Woman Convicted of Child Neglect
A Dublin woman has been sentenced to 6 months hard labour and her children placed in care following her conviction for neglect

Irish Newspaper Accused of Being 'Pro-German'
The Irish World newspaper has been condemned for 'turning its back on Irish nationality and becoming a tool of a pro-German faction in New York'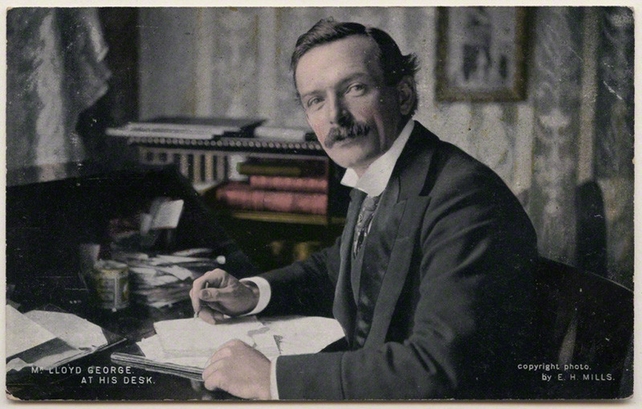 David Lloyd George
Additional stories include:
Britain Will Lose War
Minister for Munitions David Lloyd George says the country will lose the war.
Irish Division Joins War
The 16th Irish Division leaves Ireland for war and are now in England in training.
Electricians On Strike
Dublin electricians have gone on strike in response to the refusal of employers to grant them a pay increase.
Cinema Stampede
A Dublin man has been remanded on bail for causing a stampede in a Dublin cinema.
For more information on Century Ireland, visit www.rte.ie/centuryireland